Quaratine and Winter Sports Guidance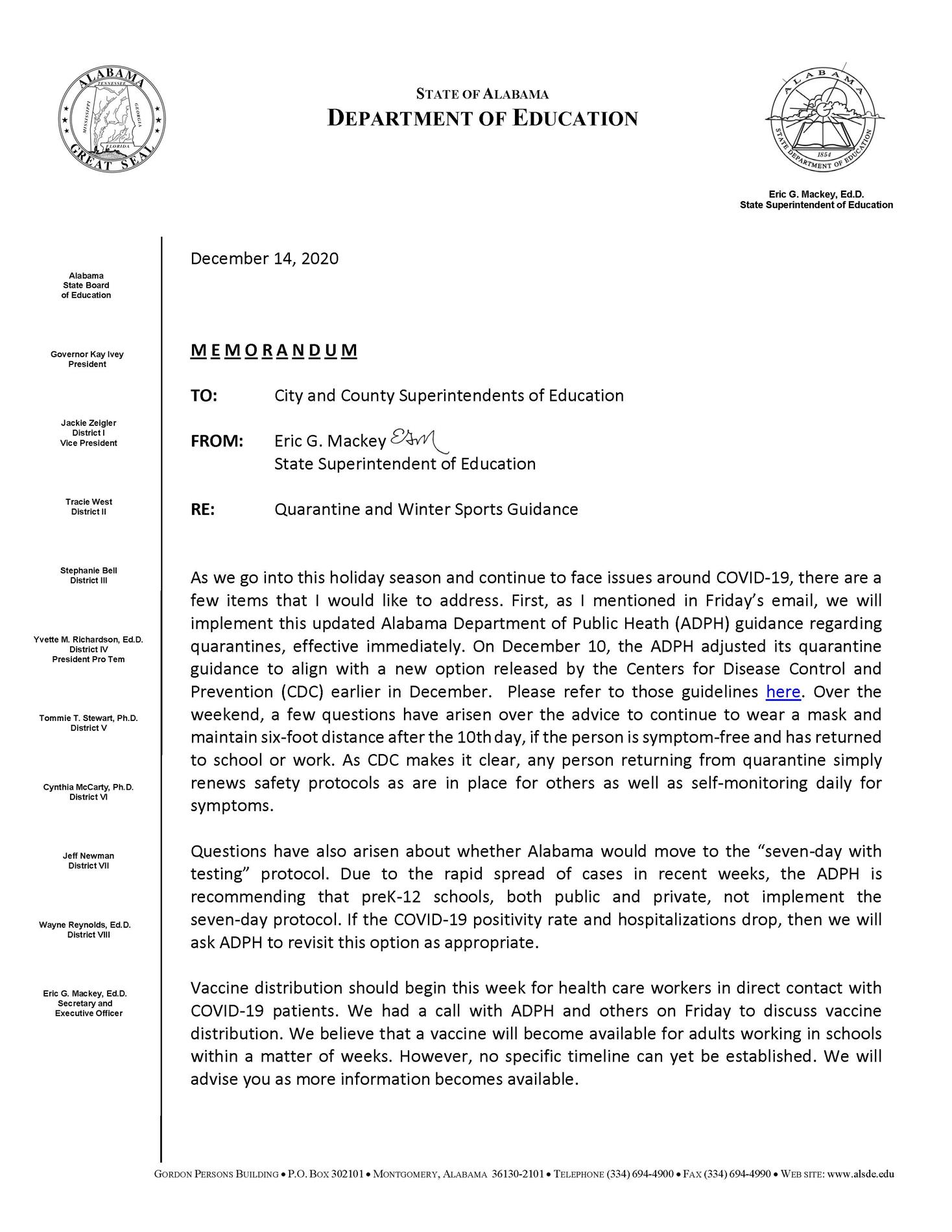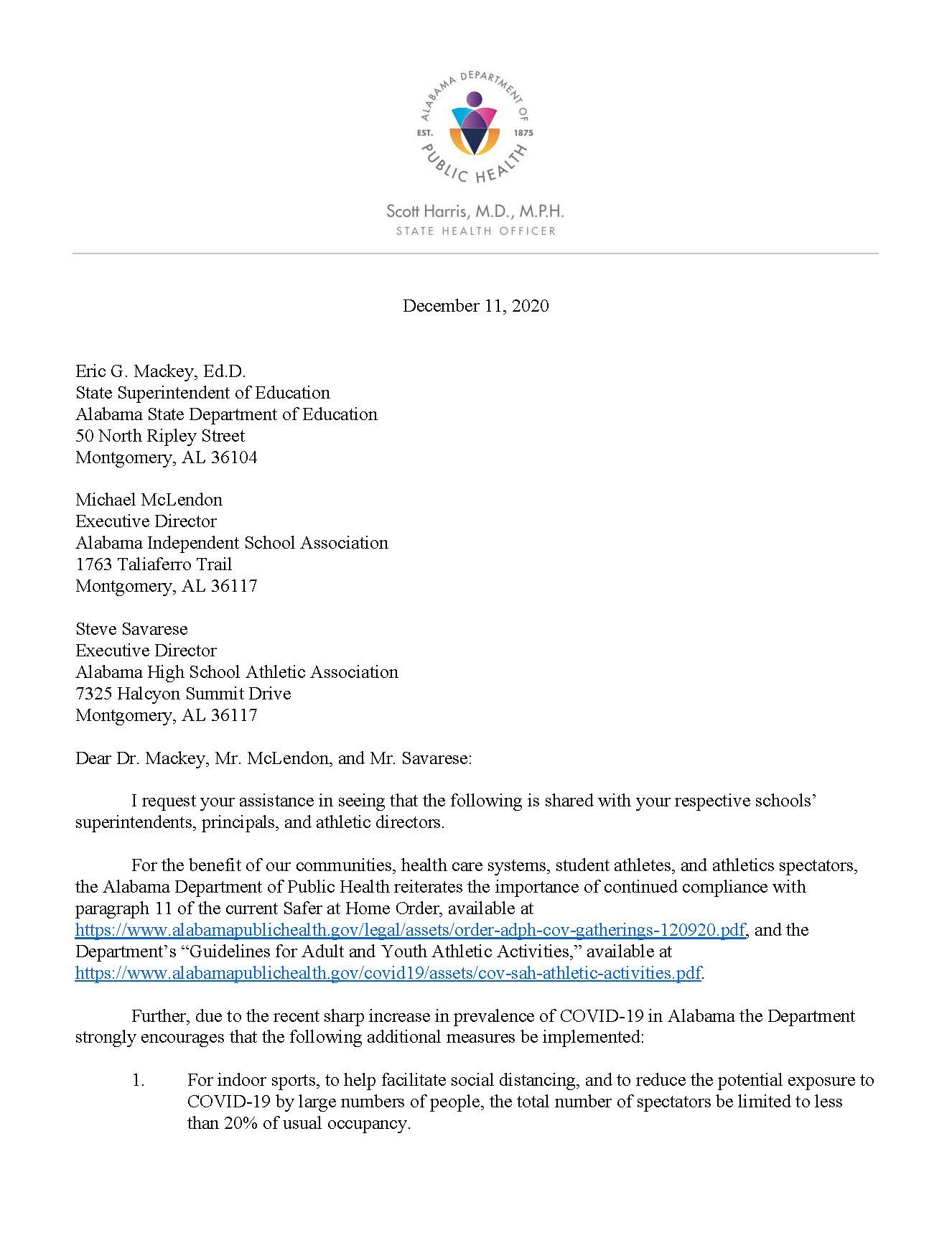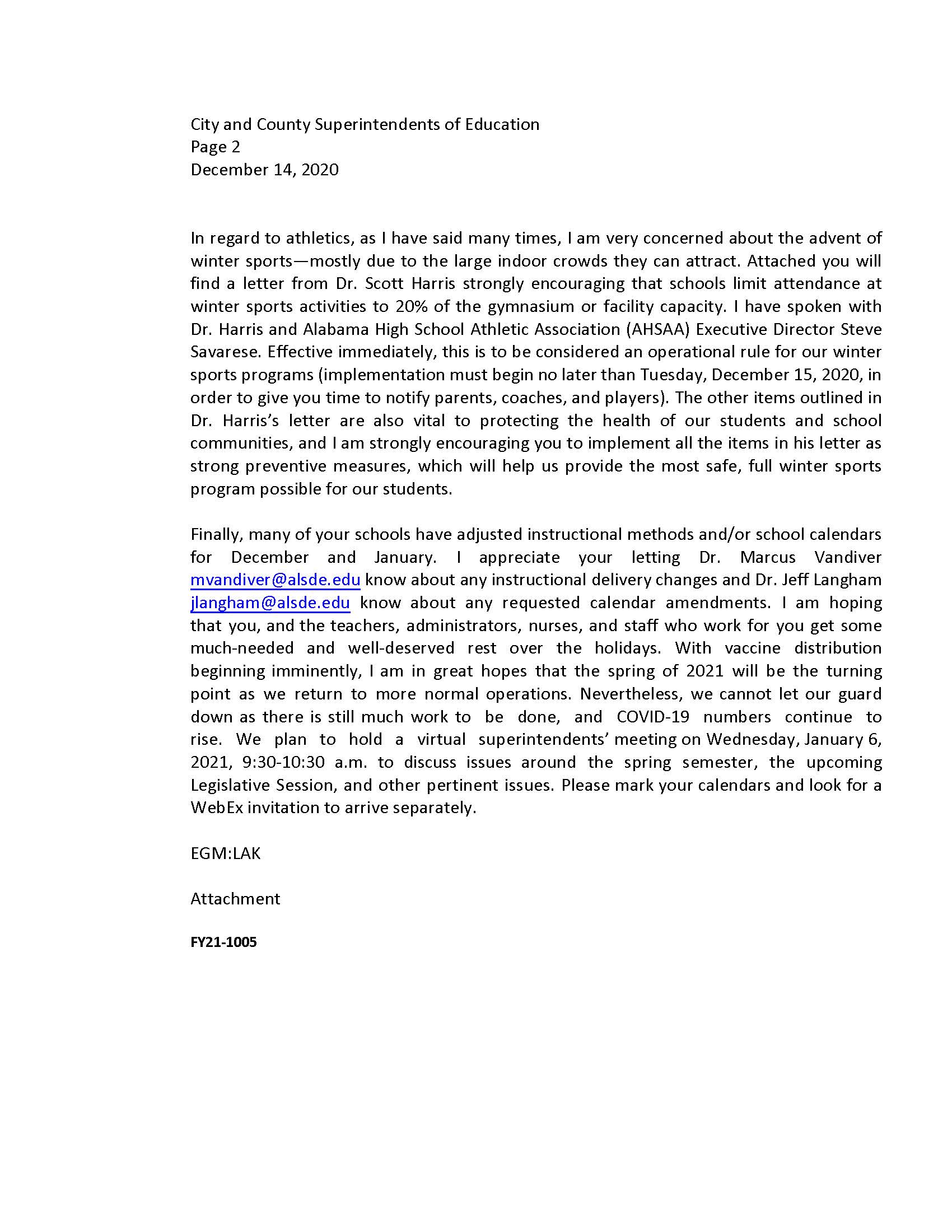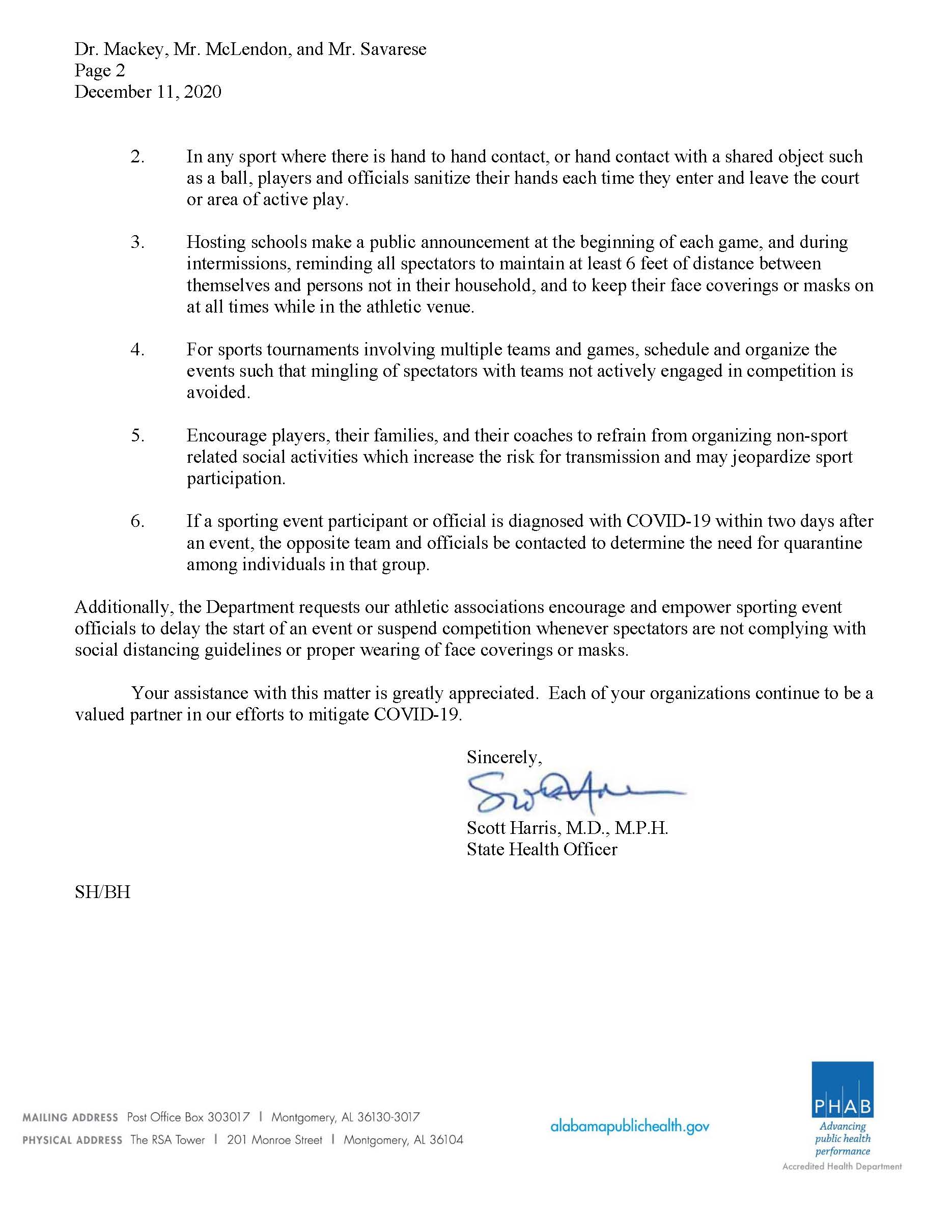 Staying Safe During the Holidays - Tips from UAB
UAB has gathered information about COVID-19 and how to prevent the spread of it during the holidays, particularly while schools are out for the holiday break.

We hope you will share these resources with superintendents, principals, teachers, staff, students and parents.

The content focuses on tips to reduce the spread of the novel coronavirus, alternative holiday gathering ideas, how to tell the difference between the flu and COVID-19, downloadable infographics to share online, and videos of Dr. Kierstin Kennedy, chief of UAB Hospital Medicine, who discusses how to stay healthy by following the Three W's, the importance of receiving the vaccine and how students and teachers can help keep their schools and communities safe. We hope these videos are helpful and encourange members of your school system to remain vigilant during and after the holidays.

We also encourage you to share the below resources on social media.

We wish you all safe and healthy holidays!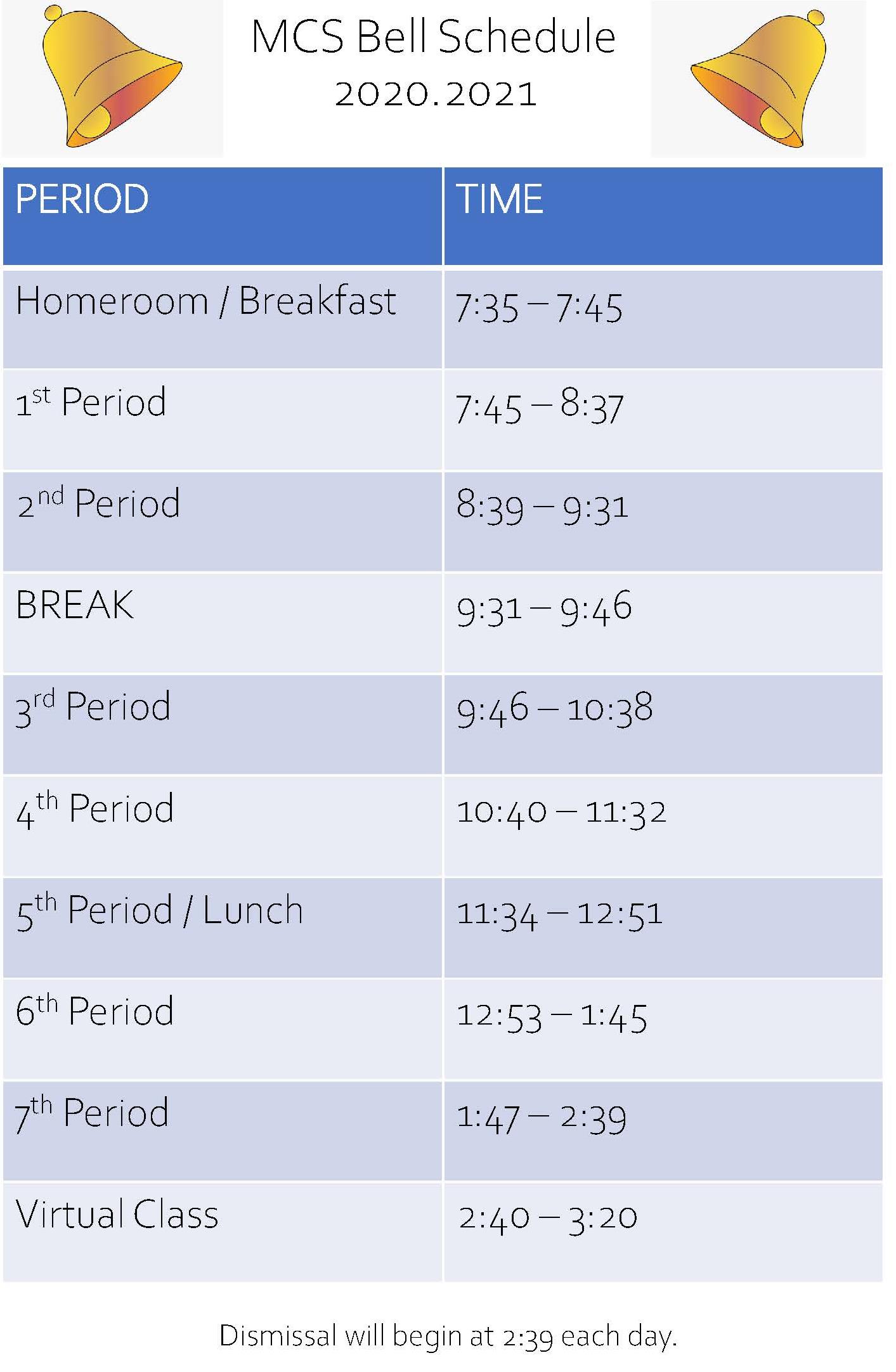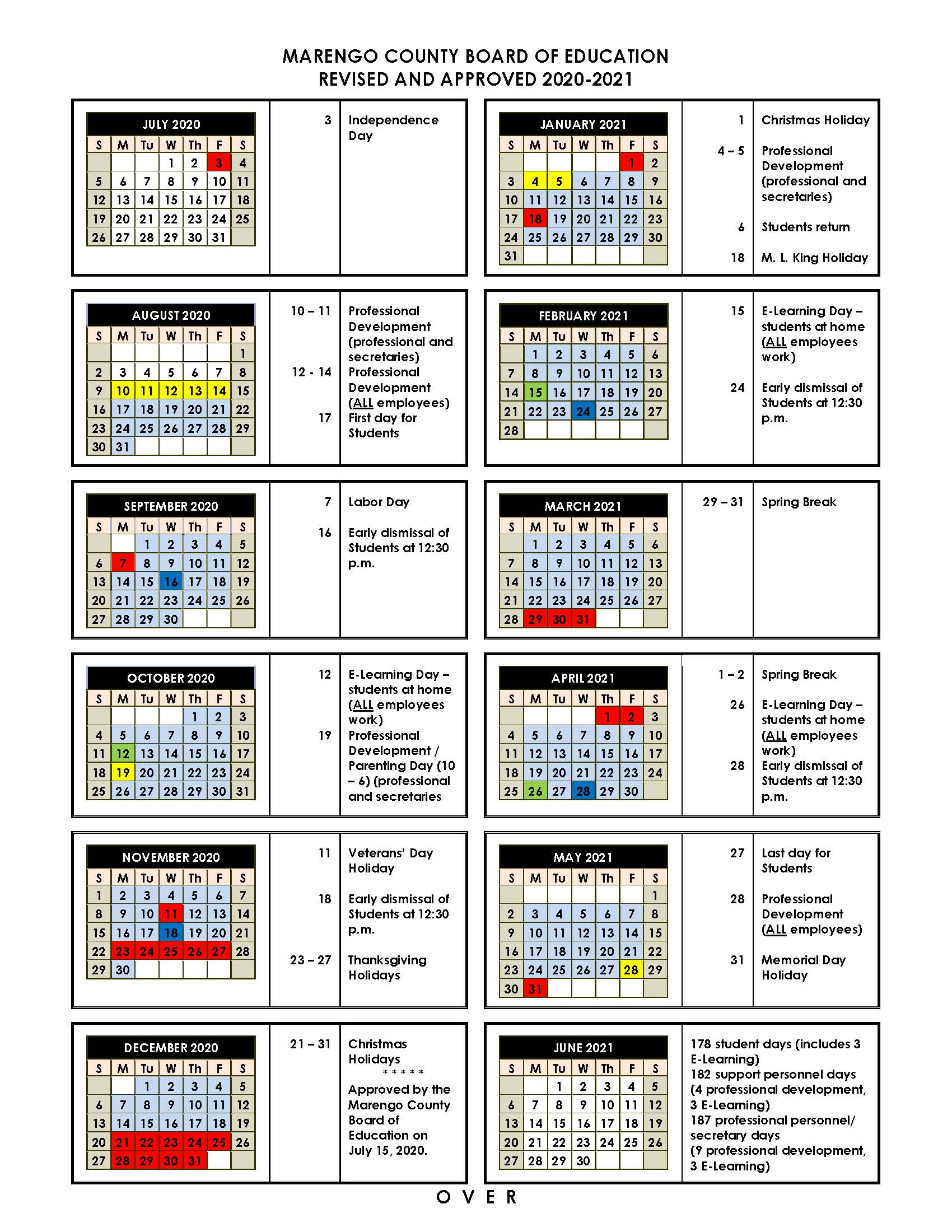 Helpful Study Hints for Marengo County Students
I will begin looking at my educational plan after 8:30 am.
I will look at the assignments of my classes daily.
I will be prepared to contact my teacher(s) if I need assistance.
I will complete and submit my assignments no later than May 15, 2020.
I will take time to play outside; read a good book; work on a personal project.
A Message from the Superintendent to our MCS students
Limit Social Interactions: The key to slowing the spread of COVID-19 is to limit contact as much as possible. While school is out, students should not have playdates with other students from other households. If students are playing outside their own homes, it is essential that they remain 6 feet from anyone who is not in their own household.
Practice Social Distancing: Avoid large and small gatherings in private places and public spaces, such as a friend's house, parks, restaurants, shops, or any other place. This advice applies to people of any age, including teens and younger adults.
Clean Hands Often: Make sure students practice everyday preventive behaviors, such as washing their hands often with soap and water for at least 20 seconds. This is especially important if you have been in a public place.
Travel: Limit travel if it is considered non-essential travel.
Remember, if students meet outside of school in bigger groups, it can put everyone at risk.