Child Nutrition Program - Rita Wright & Tonya Wingfield
The goal of our Child Nutrition Program is to influence students' eating habits by assisting them in making healthy eating choices. The School Breakfast Program (SBP) and the National School Lunch Program (NSLP) are designed to promote the health and well-being of children by providing nutritious and wholesome meals.
Our Child Nutrition Program assists our local schools in providing quality nutritious meals each day that prepare children for learning. For more information, contact Rita Wright, CNP Director, at (334) 295-2234 or email rwright@marengo.k12.al.us.
"Better Nutrition for Healthy Bodies & Growing Minds"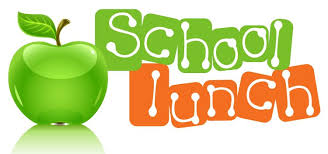 USDA Extends Free Meals for Students through 2020-2021 SY
10/9/2020 -- U.S. Secretary of Agriculture Sonny Perdue announced that the U.S. Department of Agriculture (USDA) is extending flexibilities to allow free meals to continue to be available to all children throughout the entire 2020-2021 school year. This unprecedented move is part of USDA's unwavering commitment to ensuring all children across America have access to nutritious food as the nation recovers from the COVID-19 pandemic.
"As our nation recovers and reopens, we want to ensure that children continue to receive the nutritious breakfasts and lunches they count on during the school year wherever they are and however they are learning," said Secretary Perdue. "We are grateful for the heroic efforts by our school food service professionals who are consistently serving healthy meals to kids during these trying times, and we know they need maximum flexibility right now. I appreciate President Trump for his unwavering commitment to ensuring kids receive the food they need during this pandemic and for supporting USDA in continuing to provide these unprecedented flexibilities."
"These waiver extensions are great news for America's students and the school nutrition professionals working so hard to support them throughout this pandemic," said School Nutrition Association President Reggie Ross, SNS. "Families struggling to make ends meet can be assured that their students will have access to healthy school meals, whether they are learning at home or in school. School meal programs can remain focused on safely meeting nutritional needs of children in their communities without having to worry about burdensome regulations. The School Nutrition Association appreciates USDA's ongoing efforts to address the many challenges our members have faced while working on the frontlines to feed hungry children."

USDA is an equal opportunity provider, employer and lender.
Marengo County Schools will still need lunch applications from families. Applications for the 2020-2021 school year can be found on this website or at the student's local school. Additionally, Marengo County Schools Child Nutrition Program will offer curbside meals for all enrolled remote/virtual students. Pickup will include five (5) complete Breakfasts and five (5) Lunch meals per student. Pickup will be on Tuesdays from a designated pick up location at the following Marengo County Schools:
Amelia Love Johnson High School - Thomaston, AL Time: 12:30 p.m. - 1:30 p.m.
Marengo High School - Dixon's Mills, AL Time: 1:00 p.m. - 2:00 p.m.
Sweet Water High School - Sweet Water, AL Time: 11:30 a.m. - 12:30 p.m.
Thank You for allowing Marengo County Child Nutrition Program to serve your children!!
Marengo County Schools
Child Nutrition Program
Rita Wright, Director
Amelia Love Johnson High School Thomaston, Alabama
Child Nutrition Team
Debra Conner-Harris, Manager
Cassandra Edwards
Gwendolyn Williams
Willie P. Adams, CNP
Bookkeeper
Marengo High School
Dixons Mills, Alabama
Child Nutrition Team
Gwendolyn Green, Manager
Lesia Agee, Assistant Manager
Melody Cowan
Teresa Lewis
Vanessa Brown, CNP Bookkeeper
Sweet Water High School
Sweet Water, Alabama
Child Nutrition Team
Patricia Hammond, Manager
Wendy Hunter
Sandra Miller
Chiquita Watkins
Taffey Watkins
Kathy Henslee, CNP Bookkeeper
Central Office
CNP Staff
Tonya Wingfield, CNP Secretary/Bookkeeper
Rita Wright, CNP Director
Marengo County Schools use the cycle menu system. The cycle menu is a series of menus planned to be used consecutively with some variations over a period of time.

The cycle menu may be rotated with appropriate changes on a quarterly or seasonal basis. They may be reviewed continuously to increase variety and eliminate unpopular dishes. Cycle meals save time and are easier to analyze thoroughly.

Advantages of the Cycle Menus

The principle advantages of a cycle menu are better meals, time savings, improved cost control, and more effective supervision.

While the cycle menu is in use, the menu planner can refine the menu and make changes, tailoring it to available supplies and incorporating seasonal fruits and vegetables and special school events. The cycle period can consist of as many weeks or months as practical.

Experience gained through actual preparation and service of the cycle menu points out shortcuts, better preparation techniques, proper timing of food preparation, the arrangement of food on the serving line, preferred serving sizes, and the most attractive arrangement of food on the trays.
Mrs. Rita Wright




CNP Director

334.295.2234




Email: rwright@marengo.k12.al.us

Ms. Tonya Wingfield




CNP Secretary/Payroll Clerk

334.295.2270




Email: twingfield@marengo.k12.al.us
Offer vs. Serve Requirements
1. What are the requirements of Offer vs Serve? Offer versus Serve is a concept that applies to menu planning and the meal service. OVS allows students to decline some of the food offered in a reimbursable breakfast or lunch. The goals of the OVS are to reduce food waste and to permit students to choose the foods they want to eat. Because students may choose fewer selections under OVS, guidance is provided on what constitutes a reimbursable breakfast and lunch. SBP (School Breakfast Program) The meal requirements for the breakfast program are: One ounce equivalent of grain, One cup of fruit, vegetable, or full strength fruit or vegetable juice, One-half pint of milk. Under OVS, a school must offer at least 4 food items at breakfast. Students may select all four items but must pick up at least 3 different food items in the applicable minimum required serving size for the meal to be reimbursable. NSLP (National School Lunch Program) The meal requirements for the lunch program are: Meat or Meat alternate, Vegetable and Fruit , Bread or Bread alternate, Fluid milk. Under OVS, a school must offer 5 food components. All components must be offered in the required amounts; however, the student is required to take only 3 of the 5 food items; 1 of the items chosen must be a full serving of fruit or vegetable. Students must select at least 1/2 cup of vegetables to count toward a reimbursable meal. Three food components are required to support a minimally adequate nutritious meal for students as well as to support the amount of Federal reimbursement. The following food items must be offered for lunch: Meat or Meat alternate K-8: 1 oz. 9-12: 2 oz., Vegetable and Fruit K-8: 4 oz. 9-12: 8 oz., Bread or Bread alternate K-8: 1 oz. 9-12: 2 oz., Milk K-8: 8 oz. 9-12: 8 oz..
Lunch Applications
1. Do I need to fill out an Lunch Application for each child? No. Use one application for all students in your household. We cannot approve an application that is not complete, so be sure to fill out all of the required information. Return the application to the local school.
Medical Conditions
1. How can I let the school know about my child medical conditions/food allergies? If your child has a medical condition or food allergy, a physician's statement (written by the physician) must be on file in the School Nurse's Office and Child Nutrition Manager's Office. The physican's statement must be current. Handwritten notes written by the parents will not be allowed.
Outside Meals
1. Will I be allowed to take my child a pizza while he/she is in the cafeteria? No. Competitive foods are not allowed in the cafeteria. Parents nor students should bring food from outside sources (Restaurants, Convenience Stores or Snack Machines) inside the cafeteria. Students are permitted to bring lunch from home if the lunch is in a plain (no logo) paper bag, sandwich bag or foil. No carbonated beverages or drinks of minimal nutritional value are allowed inside the cafeteria.
USDA Non-Discrimination Statement
In accordance with Federal civil rights law and U.S. Department of Agriculture (USDA) civil rights regulations and policies, the USDA, its Agencies, offices, and employees, and institutions participating in or administering USDA programs are prohibited from discriminating based on race, color, national origin, sex, disability, age, or reprisal or retaliation for prior civil rights activity in any program or activity conducted or funded by USDA.
Persons with disabilities who require alternative means of communication for program information (e.g. Braille, large print, audiotape, American Sign Language, etc.), should contact the Agency (State or local) where they applied for benefits. Individuals who are deaf, hard of hearing or have speech disabilities may contact USDA through the Federal Relay Service at (800) 877-8339. Additionally, program information may be made available in languages other than English.
To file a program complaint of discrimination, complete the USDA Program Discrimination Complaint Form, (AD-3027) found online at:
http://www.ascr.usda.gov/complaint_filing_cust.html, and at any USDA office, or write a letter addressed to USDA and provide in the letter all of the information requested in the form. To request a copy of the complaint form, call (866) 632-9992.
Submit your completed form or letter to USDA by:
(1) Mail:
U.S. Department of Agriculture
Office of the Assistant Secretary for Civil Rights
1400 Independence Avenue, SW
Washington, D.C. 20250-9410
(2) Fax:
(202) 690-7442; or
(3) Email:
program.intake@usda.gov
This institution is an equal opportunity provider.