Superintendent, Mr. Luther P. Hallmark
Mr. Luke Hallmark was born in West Point, Mississippi, and raised in Uniontown, Alabama. He has been the Superintendent of Marengo County Schools for the past 19 years. Mr. Hallmark is married to the former Sarah Chandler Turned from Demopolis, Alabama, and they have one son, Andrew Parker, who is a student at Vanderbilt University. His hobbies include golf, traveling, and farming.
Mr. Hallmark will be inducted into the Alabama High School Sports Hall of Fame's Class of 2020. A former Southern Academy, Marion Military Prep and Demopolis High School basketball coach, Mr. Hallmark will go into the Hall in the category of Administrator. He is a longtime member of the AHSAA Board of Control as well as its finance committee. Congratulations, Mr. Hallmark.
Degrees:
Associate degree from Marion Military Institute

Bachelor of Science degree from Auburn University

Bachelor of Science degree from Livingston University

Master of Education degree from Livingston University

Educational Specialist degree from The University of Montevallo
Work Experience:
Coached and taught at Southern Academy (1982-1983)

Coached and taught at Marion Military Institute (1984-1985)

Coached and taught at Demopolis High School (1985-1997)

Principal of Greensboro West Elementary School (1997-2000)

Superintendent of Marengo County Schools (2000-present)
Organizations:

Retirement Systems of Alabama Board of Controls Member

Alabama High School Athletic Association Central Board Member

Kermit Johnson Award winner from the University of Montevallo as Superintendent of the Year

Alumni Achievement Award from the University of West Alabama

Paul Harris Fellow Recipient from Rotary International

District 2 Finalist for SSA Superintendent of the Year

Council for Leaders in Alabama Schools Member

Presidential Advisory Council Member for Marion Military Institute

Lifetime member of the Auburn Alumni Association

Member of Trinity Episcopal Church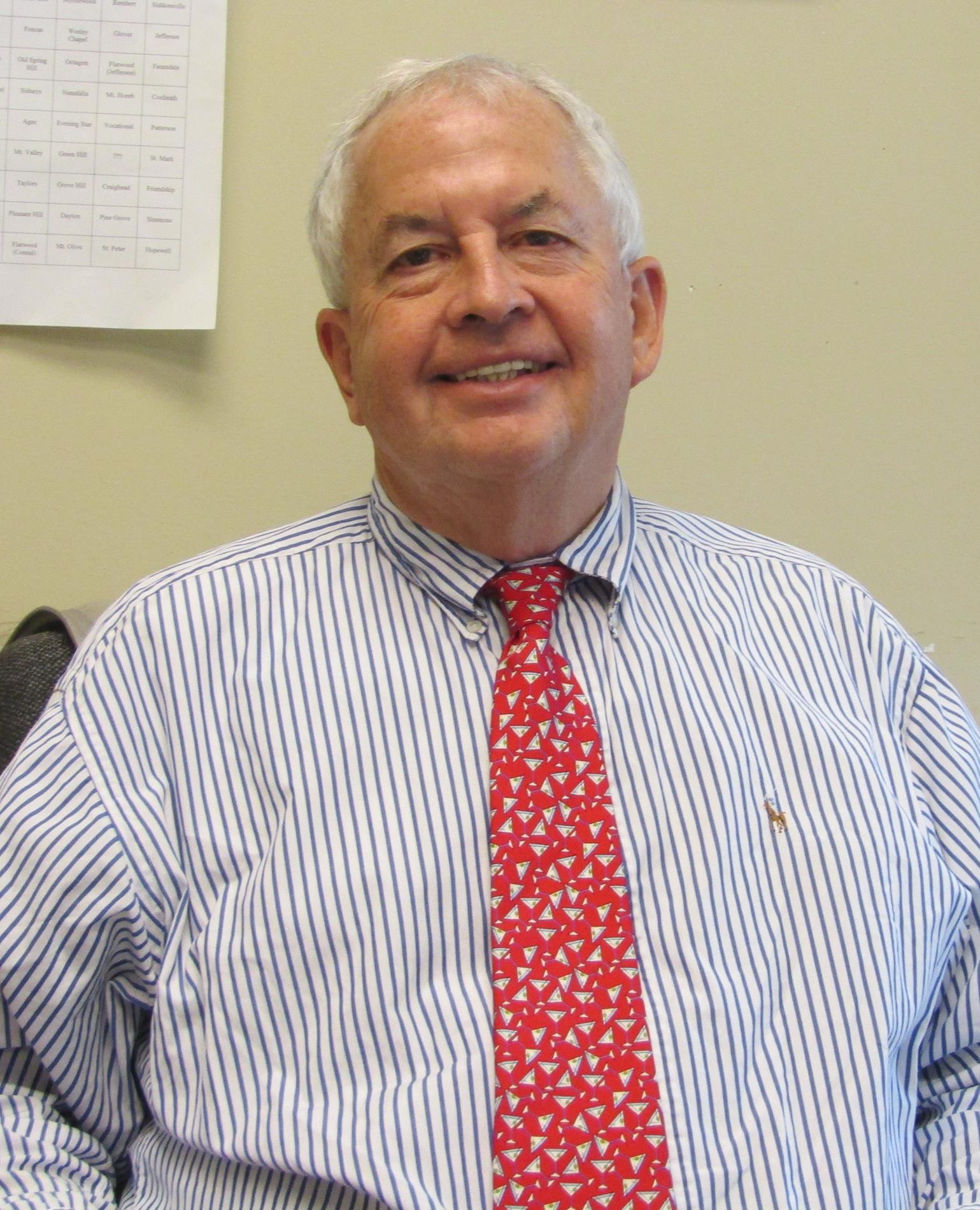 Mr. Luther P. Hallmark
Superintendent