Title I Parent Meeting 2020.2021
Please watch the video below. Then, click here to record your attendance. There is also a place on the form to submit questions. Thank you for taking the time to participate in this meeting.
Marengo County Schools Virtual Title I Parent Meeting 2020.2021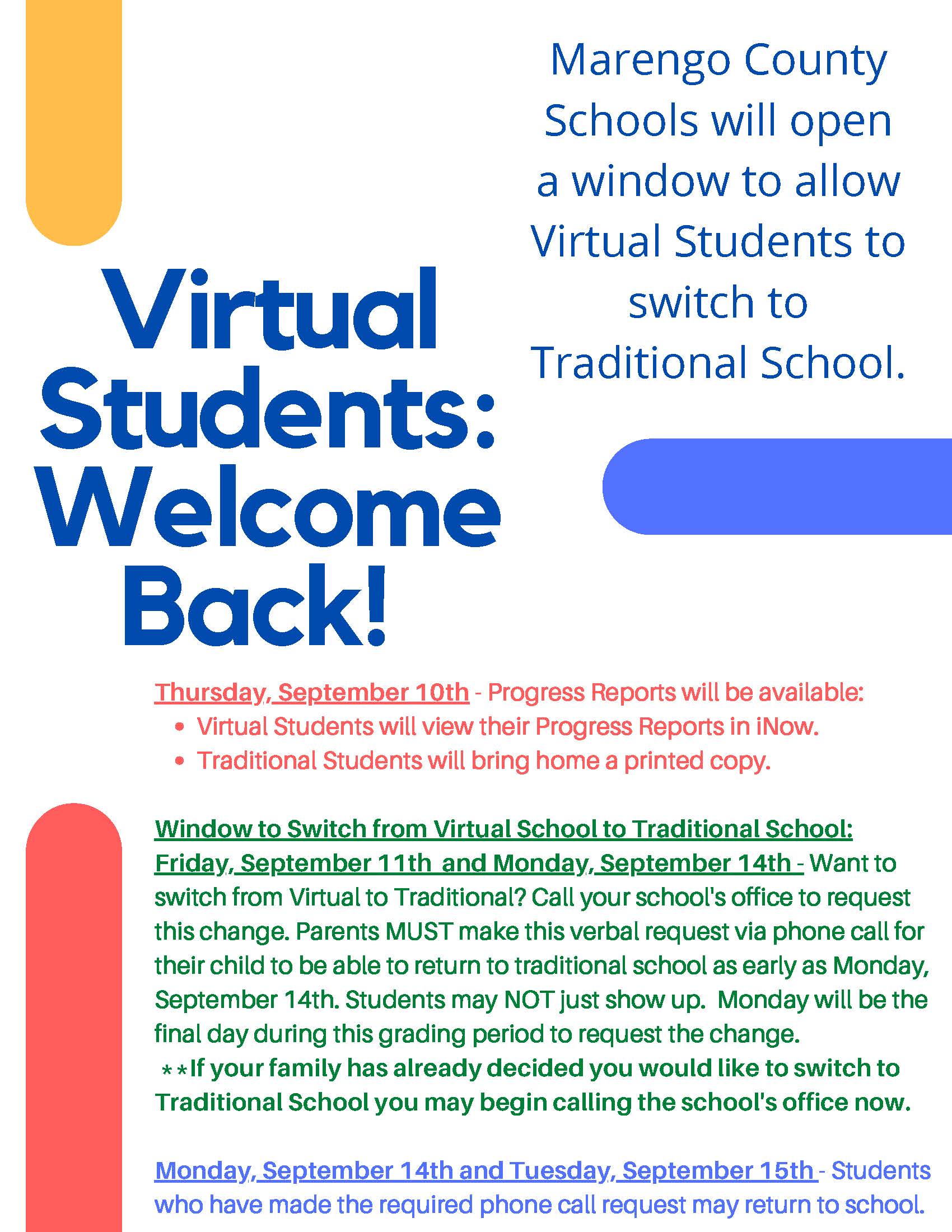 Updates from ABC - 9.4.20
ADECA is staggering the mailouts.
Blackbelt counties were in the first mailing because of high need. This is great news for us!
16,000 vouchers were mailed last week.
Vouchers are being mailed in waives to prevent an overload on the helpline.
The vouchers are being redeemed at an average of 2 per minute.
250,000 vouchers will go out next week. The total number of vouchers to be mailed is 450,000.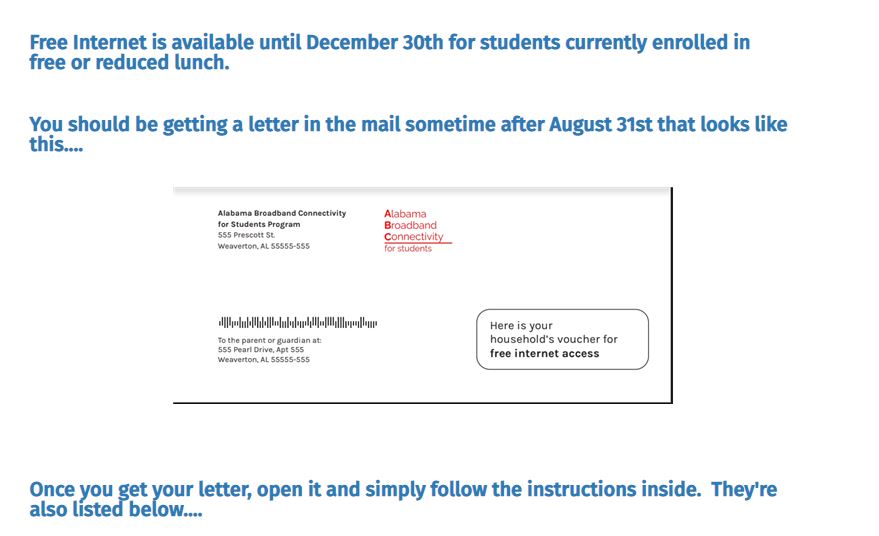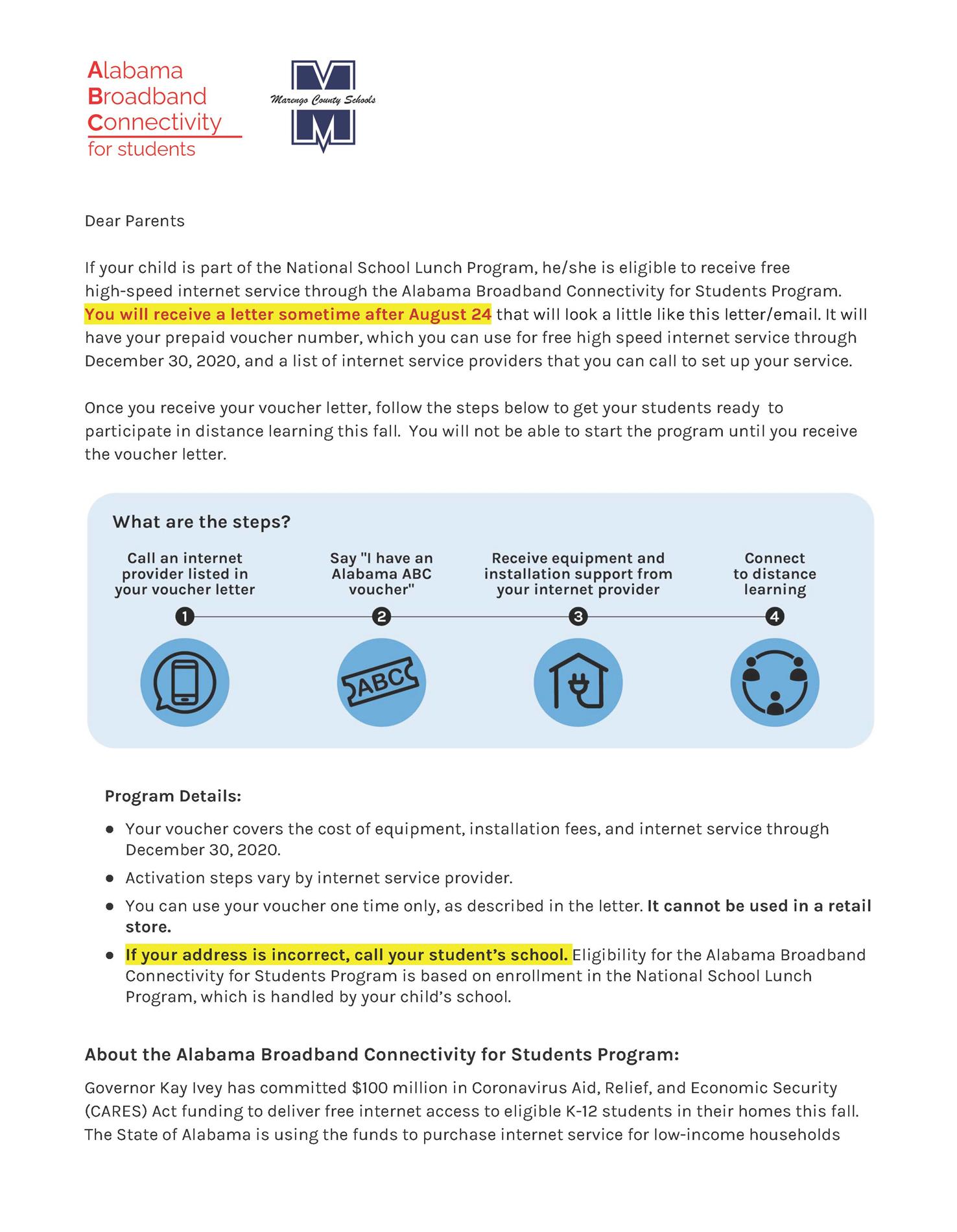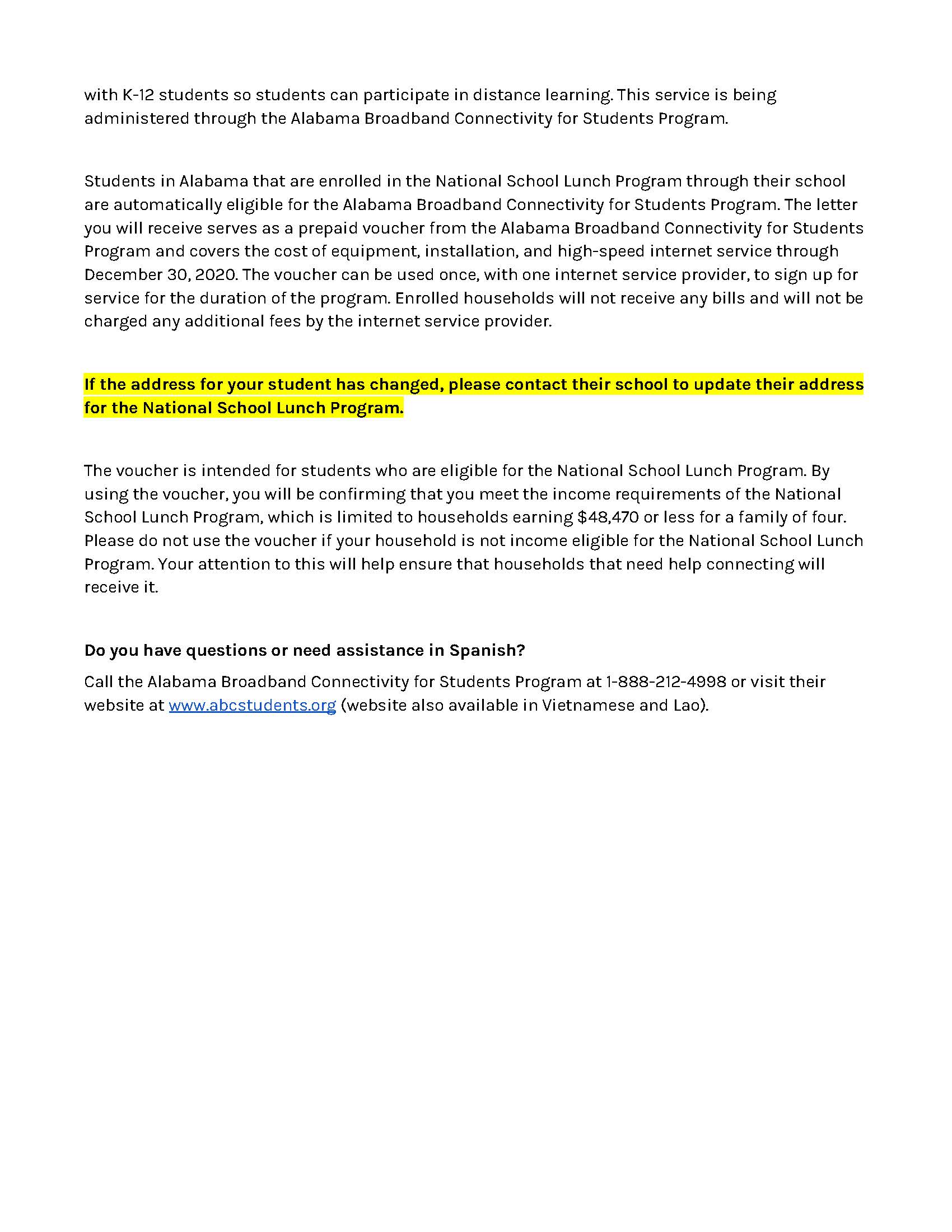 Required Video for Virtual School Students
A Message from Mr. Hallmark