ABC Voucher and Hotspot Program Extended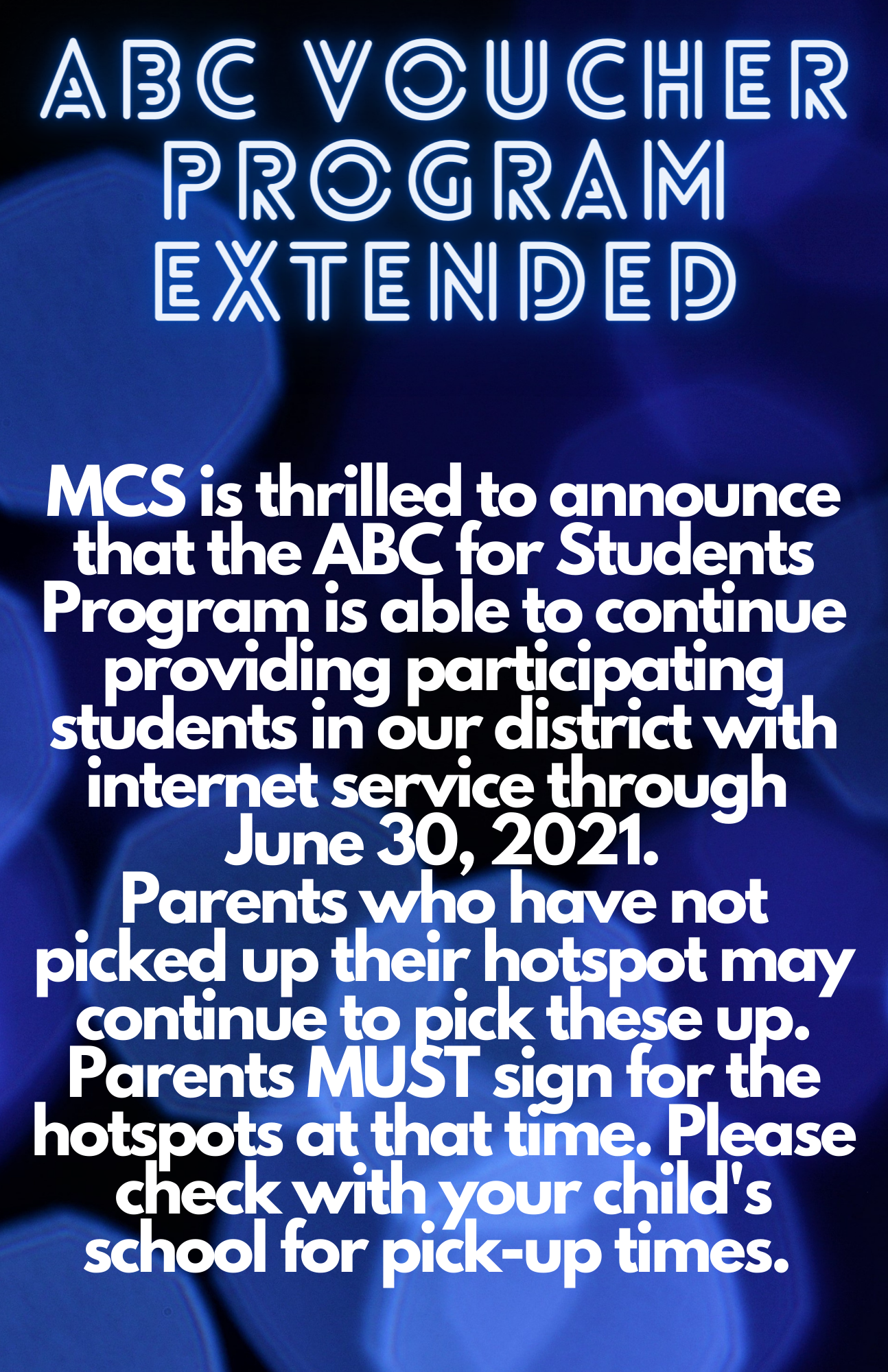 Announcement - Virtual Learning
Traditional Students may return to school on Monday, January 19th. Athletics may begin again on Monday, January 11th.
Title I Parent Meeting 2020.2021
Please watch the video below. Then, click here to record your attendance. There is also a place on the form to submit questions. Thank you for taking the time to participate in this meeting.
Marengo County Schools Virtual Title I Parent Meeting 2020.2021
Required Video for Virtual School Students
A Message from Mr. Hallmark